Best NGO (Trust) FCRA Registration & Compliances Professionals
Get Free Consultancy ! Call us now  +91 9711896658 (NGO Expert)
Have a question? Contact us
Based on our clients General queries, we have made a list of questions and their answers (FAQs)
I want to register an NGO, should i create a Trust or Section Company?
While starting an NGO you have to register it. NGOs are registered under various acts like Indian Trust Act,1882 or Co-operative Societies Act,1912 or under Companies Act, 2013 as Section-8 Company. All the three options are there to register and start and NGO. But as per our opinion you should  go with section 8 company. Because other laws are very old and the process to register under those laws are little bit cumbersome. On the other hand, incorporating a section 8 company requires only 2 members. The process of Incorporating Section-8 Company is easy and its 100% online.
I want to give free education to children, free medical help and other free services under my NGO, can i do it under Section-8?
Yes, as an NGO under Section-8 you are allowed to provide services like Medical reliefs, Relief to Poor or Education or General Awareness etc. There are also other types of social works that you can also do it under NGO like saving the environment or empowering women etc.
What is the total cost required for incorporating Section-8 and for Trust?
The total cost including govt fees, GST and our professional charges are
For Section-8 : Total Charges will be between ₹7,999 to 11,999/-
For Trust : ₹7,999/
Section-8 Costs differences are due to the State govt fees, which different in each state. But the above cost include all the charges including DIN, DSC, Govt Fees, Professional Charges, Incorporation Charges & GST
If i incorporate NGO under Section-8 then i can take donations from other persons?
Yes, Every NGO can take donations from various persons. But the money you take as donation will be treated as income of your NGO and it will be taxed at 30% rate. In order to save the taxation NGO must get registration under Section 12AB and Section 80G of Income Tax Act,1691.
What is the difference between 12AB & 80G Registration for NGO?
As per the Indian income Tax Act, if any NGO is accepting money and incurring expenses as per their objectives then
NGO are allowed to claim expenses and will not be taxed at 30% as an AOP. To take this benefit NGO must get registered under Section 12AB.
Person Donating the money will get deduction from his Gross Taxable income. For getting this benefit NGO must have to register under section 80G.
So, there are two sections and NGO after incorporation must get register under these two sections.
Some of my Donors are from outside India. Is it ok if i get donations from them?
As an NGO you are allowed to take donations within India. But for taking donations from person outside India you need License/Permission from Ministry of Home Affairs under FCRA Act,2010. So the simple answer is that you cannot take foreign donations until you get License or Permission under FCRA Act,2010. If you violate this then you can face legal actions from MHA.
How can i take FCRA License or Permission to get Foreign Donations?
If you want donations from outside India then yo must get License or Permission from MHA under FCRA.
FCRA Prior Permission

: If your NGO is newly incorporated or NGO's age is less than  years, then for getting foreign donations NGO must get Prior Approval under FCRA.

FCRA Registration

:If an NGO is incorporated with at least  FYs, then NGO can apply for FCRA License or Registration (max for 5 years)
What is the Cost for FCRA License & Prior Approval?
The cost for FCRA Registration and FCRA Prior approval cost depends upon the type of NGO and amount of foreign donation.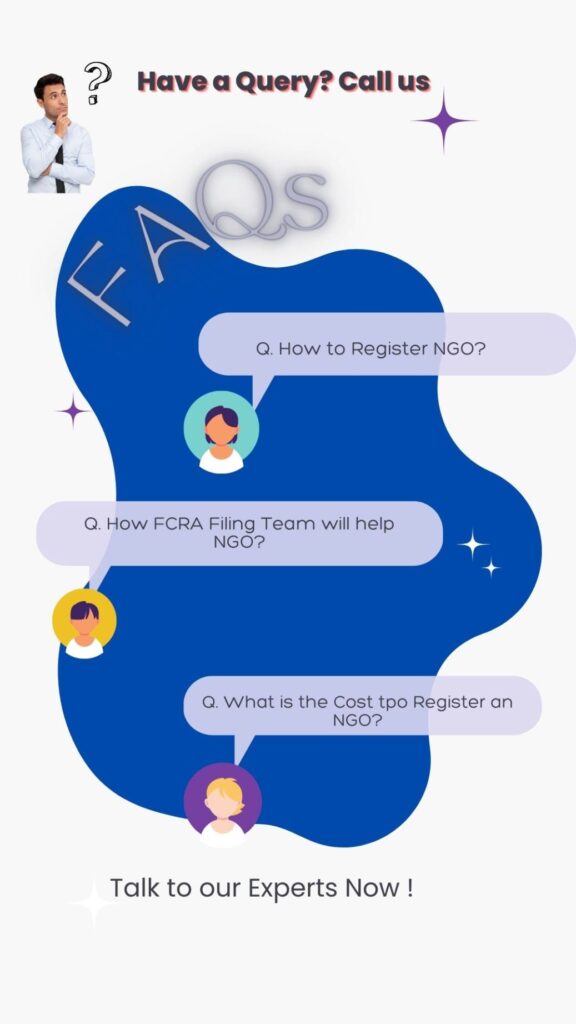 Best expert advice for my NGO and FCRA. So simple and Smooth Process.
Very helpful team FCRA Filing. Got my NGO registered in just 10 days
Got my FCRA registration. Thanks Team FCRAFILING
Find us here !
205 Pooja Complex Nirman Vihar Delhi-92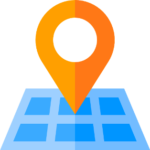 Landline No.
     011-49843923
FCRA Filing is a product of Brisk Advisory Services LLP. We are group of professionals and lawyers & have been working in the fields of NGOs Compliances and registration for almost 5 years.
www.profyn.com
www.indicorp.com
www.nsiconline.com
NGO Registration
FCRA Regoistration
FCRA Prior Approval
Section-8 Registration
Trust Registration
FCRA Renewal Cases
Head Office Address: 205 POOJA COMPLEX NIRMAN VIHAR DELHI-110092
011-49842923
+919312102252
+91-9711896658
Connaught Place
Netaji Subhash Palace (NSP)
Karol Bagh